RCC Public Health Society
Chair: John Stephens LRCC
Secretary: Mark Jessop MRCC (Pain)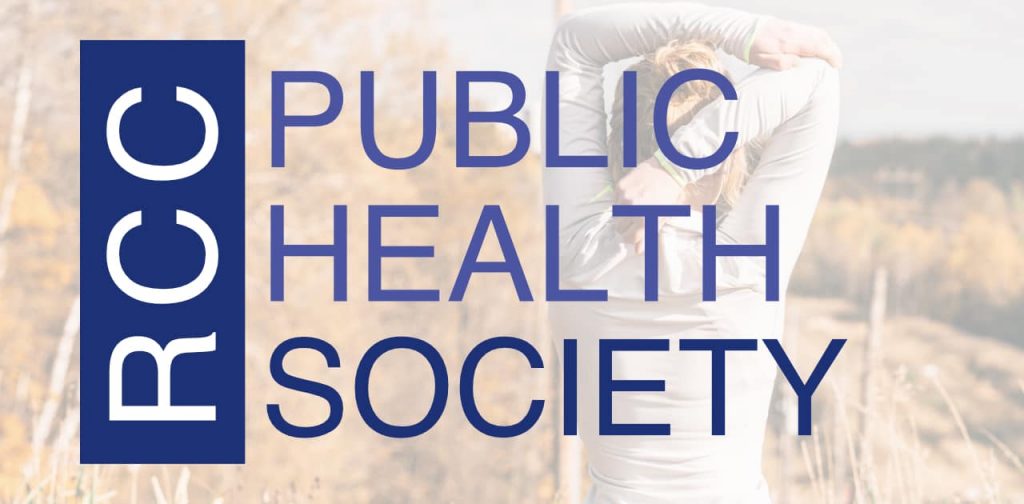 All chiropractors have a public health role, not least because MSK health is a public health issue. In addition, chiropractors have thousands of opportunities every year to support people in making positive changes to their general health and wellbeing.
A new RCC Public Health Society was initiated in 2018; an inaugural event was held in Manchester and a Steering Group was established to start to define the role and scope of the society.
Access our Public Health Resources
Interested in joining the RCC Public Health Society?
Joining the Society will enable you to:
Help shape the developing Public Health role of chiropractors

Develop your Public Health role

Participate in Public Health-focused CPD

Access valuable Public Health resources

Develop links with the Royal Society for Public Health

Network with other professionals and organisations linked to Public Health

Seek election to the Society Committee
To join the RCC Public Health Society, please download and complete the application form (link below):
RCC Public Health Society Application Form
An annual fee of £20 applies. If you have any questions, please contact admin@rcc-uk.org